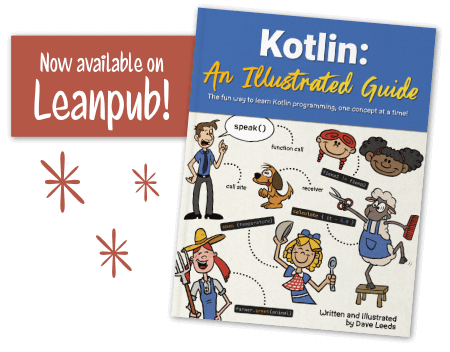 See the book on Leanpub
What's New
Chapter 15 of the Kotlin: An Illustrated Guide online book is ready now, and it's all about Data Classes and Destructuring.
For those of you who have wanted a PDF version of the book, I'm pleased to present to you the Leanpub edition of Kotlin: An Illustrated Guide! This PDF version gives you a way to read offline. You can search the text, or use the index or table of contents to find what you're looking for. Also, you'll get a head start on each new chapter as it's written! It's listed for a minimum price of $15 and a suggested price of $25.
Of course, you're more than welcome to keep reading the book here on the website if you prefer. Either way, I'm thankful to have you as a reader!
Latest Articles and Videos