September 2022 - Celebrating Five Years!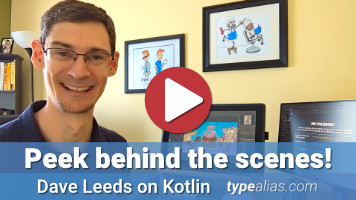 It's hard to believe, but this month marks the 5th anniversary of typealias.com!
The language, community, and tooling for Kotlin have continued to grow and improve over the past five years, and it's been a tremendous joy for me to write about - and illustrate - Kotlin concepts during that time!
As a part of the celebration, I put together a small behind-the-scenes video that shows my drawing and writing setup, plus some fun facts about the site. Hope you like it!
Thank you so much to everyone over the years who has taken the time to write kind words to me, letting me know when one of these articles or chapters has made a difference for you. I truly don't know whether I'd still be doing this if it weren't for your encouragement!